LES PLATEAUX SAUVAGES/CHOR. CHRISTIAN AND FRANÇOIS BEN AÏM
Christian and François Ben Aïm unveil the third part of a series of short solos at Les Plateaux Sauvages. Here, it is Alex Blondeau who's up for the game.
A singular duo: the Ben Aïm brothers have been exploring for twenty years the nuances of interpretation and the dancer's relationship with time and space. And in 2018 they began Snapshots, a series of female solos imagined as a succession of haikus –  brief form of Japanese poetry that celebrates the ephemeral. In these in situ soli pieces, they invite the dancers to an intimate exploration, in order to bring out and reveal an underground energy through their dance.
Poetry of the moment
After Anne-Flore de Rochambeau, who inaugurated the series in 2015, then Léa Lansade, it is the turn for Alex Blondeau to take on this beautiful challenge. As in the previous solos of the series, the dancer deploys nocturnal imaginaries where she brings out a subtle dance made of metamorphoses.
For a brief moment, almost elusive, we discover a performer, a personality.
Belinda Mathieu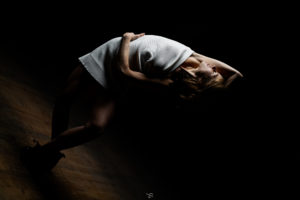 Ⓒ Tony Noel
Les Plateaux sauvages, 5 rue des Plâtrières, 75020 Paris. May 12 and 13 at 8 p.m., May 14 at 7 p.m. Tel: 01 83 75 55 70.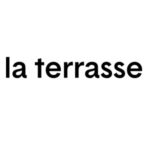 La Terrasse, february 2022
Belinda Mathieu