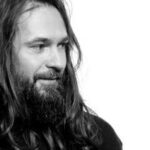 Dancer
Fabien Almakiewicz
Fabien Almakiewicz studied at the Beaux Arts in Cherbourg and Marseille, from 1997 to 2002, after a training in stained glass in Cahors, then in Nancy at the Centre Européen de Recherches et de Formation aux Arts Verriers (CERFAV). In 1998, he discovered somatic movement techniques and contemporary dance and in 1999 joined the European Dance Development Centre (EDDC) in Arnhem (Netherlands). Since then, he has participated in creations and performances as a dancer and performer with Christophe Haleb's company La Zouze (1999-2003), the Collectif Skalen (2004-2008), the choreographer Rosalind Crisp (2004), Serge Ricci's company Mi-octobre (2000-2012), the company Grégoire & Co of Sylvie Le Quéré (2009-2010), the company Hatmen of Françoise Tartinville (2012), the company Point Zéro Delphine Caron (2014), the company Mouvoire Stephan Thiersch (Germany) (2013-2016) and Christian Rizzo (2013-2016). In 2016, he joined the company Christian and François Ben Aïm on the creation Brûlent nos cœurs insoumis.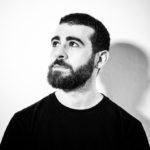 Born in 1993 in Lyon (France), Jamil Attar simultaneously studied dance and music at the Conservatoire Régional and then at the Conservatoire Supérieur de Lyon.
Trained as a jazz drummer, in 2013 he was awarded the Gold Medal (which comprises several credits, the main ones being arrangement, jazz harmony, solfeggio and instrument mastery), and in 2015 obtained his Diplôme National Supérieur Professionnel du Danseur (DNSPD) in the classical dance section.
With each new artistic collaboration, he tries to combine these two different but complementary forms of expression within the same grammar.
In 2015, when he joined Wim Vandekeybus's Ultima Vez company in Brussels, he danced and played percussion in the following productions : Speak Low If You Speak Love and Spiritual Unity. In 2017, selected by the Lucerne Festival for a double concert at the Philharmonie de Paris and then at the KKL Lucerne, he studied for over a year with the original performers from 1973 (Kathinka Pasveer and Alain Louafi) the landmark piece INORI by German composer Karlheinz Stockhausen.

That same year, he took part as musician-dancer in Plateaux, a quintet choreographed by Harris Gkekas (Strates company). He is also called upon by the Balcon ensemble to reprise a solo part in the opera Donnerstag Aus Licht (1981, K.Stockhausen) presented successively at the Comique de Paris and the Southbank Center in London. In 2019-2020, he joins the Plan-K team led by Filipe Lourenco to launch Goual, a hybrid project inspired by the traditional music and dance of the Maghreb, in particular that of the Allaoui movement in eastern Morocco.
He then worked with Christian Rizzo (CCN de Montpellier) on Une maison, and took part in the creation of Racconti, a piece conceived by the Affari Esteri company (Edmond Russo and Shlomi Tuizer).
Since 2021, in parallel with his career as a performer, he has devoted himself to his own experiments in the musicality of gesture.
three projects: Socle (for the Fondation Royaumont as part of Opus), Impromptus and Txrbulences.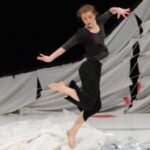 Aurélie Berland studied contemporary dance at the CNSMDP, graduating in 2006. She then worked mainly with Daniel Dobbels in several group and solo pieces and with Christian and François Ben Aïm in the pieces Amor Fati Fati Amor (2008), Résistance au droit (2010) and Valse en trois temps (2010). Since 2011, she has been training in dance movement notation, LABAN system at the CNSMDP. In 2013, she danced for Christine Gérard as part of In Vivo danse 2013 at the Centre Georges Pompidou. In 2014, she is a performer in the piece La Traversée by Nacera Belaza and in La légèreté des tempêtes, a 2014 creation by Christian and François Ben Aïm.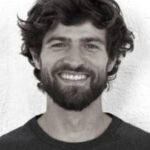 Dancer, circus artist
Johan Bichot
Johan Bichot trained at the Ecole Nationale Supérieure des Arts du Cirque in Rosny-sous-Bois and then at the Ecole Fratellini where he wrote two dance pieces, Wackyland in 2007 and Arena in 2008. He then worked for a year as an acrobat in Italy in Arturo Brachetti's music hall Gran Varieta. In 2011 he dances alongside choreographer Josef Nadj in the piece Cherry brandy. After a first collaboration in 2012 with Netty Radvanyi on the circus piece Striptyque written around the painter Francis Bacon, they create Brut for his own company at the CCN d'Orléans in 2014 – winning show of the European competition "Circus Next". In 2016, he danced in the film La claque directed by Loren Denis as part of the "3rd scene" digital space created by Benjamin Millepied for the Paris Opera, then danced alongside Nasser Martin-Gousset in ROMAN adapted from the book Women in love by D.H.Lawrence. In 2018/2019 he works as a performer alongside Christian Rizzo in his latest piece Une Maison. After a first collaboration in 2011 with the company where he is an interpreter for L'ogresse des archives et son chien, a second fruitful collaboration is announced for FACÉTIES.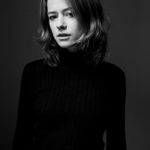 Dancer, circus artist
Alex Blondeau
Alex Blondeau trained in dance at the Conservatoire de Paris, then at the Conservatoire National Supérieur de Lyon. After graduating in 2017, she joined the company of the Stadttheater Bielefeld in Germany, where she collaborated with Lali Ayguade and Simone Sandroni.

Back in France, she works with Maguy Marin for the piece May B, as well as with Luc Petton for a production mixing nocturnal birds and orchestra on stage.

In 2020, she joined the Cullberg company in Stockholm, and became familiar with the work of Scandinavian artists. She then joined Rosas in Brussels to participate in the revival of Anne Teresa de Keersmaeker's landmark piece Drumming.

At this time, Alex Blondeau starts to follow a Master in journalism at the ESJ in Paris, in parallel to her freelance activities.

In September 2021, she joined the Skånes Dansteater company based in Malmö in the south of Sweden. She dances in the production of the Dutch choreographer Anouk Van Dijk.

It is also in 2021 that she meets Christian and François Ben Aïm for the creation of the solo Snapshots #3.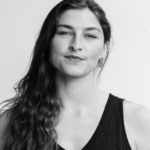 Rosanne trained in contemporary, classical and jazz dance at the Conservatoire de Rouen between 2009 and 2012. After obtaining her Diplôme d'Etudes Chorégraphiques, she joined the Ballet Junior de Genève, where for 3 years she had the opportunity to familiarize herself with a wide range of styles, performing pieces by choreographers such as Marina Mascarell, Barack Marshall, Roy Assaf, Cindy Van Acker and Hofesh-Shechter, among others.

On completing her studies, she founded the JunebugCompany collective in Geneva with her colleagues Sophie Ammann and Erin O'Reilly. Together, they co-signed and presented their creations in Switzerland and abroad between 2015 and 2018.

Since completing her training, Rosanne has been a dancer-performer for various projects and companies in Europe. Since 2017 she has joined the Geneva-based Cie 7273 for tours of the piece "Tarab "followed by the creation of "Nuit" in 2019. She has worked in Holland with choreographer Antonin Rioche on several projects – "The Others" in 2018, "Finally a Sign of Life" in 2021 – as well as for Cie Meyer Chaffaud for their creation #Soul4 in 2020, in England with the collective Body intelligence Collective on the Digital Umbilical project in 2019.
In 2023, she is a dancer-interpreter for the creation of "Florescence in Decay" by Élisabeth Shilling and "Seasons" by Jean Guillaume Weis at the Théâtre de la Ville du Luxembourg.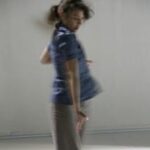 After two years of training (2001-2003) at Epse Danse with Françoise Texier in Montpellier, Florence Casanave is a performer in the company Grégoire&co/Sylvie Le Quéré in the creations Pensées Secrètes and Taka, and continues various collaborations with the company since then, notably for Elisabeth Shwartz's dance conference on Isadora Duncan in 2012. She deepened her training at P.A.R.T.S. (2004-2006) where she studied releases techniques and experimented with her own creative processes. She will later collaborate with Lance Gries, her teacher, on improvisation projects. In addition, she is a performer for Salia nï Seydou in the revival of Le Siècle des Fous, and Eléonore Didier in the solo LaiSsERvenIR. Between 2012 and 2014, she is a performer for the company Ubi/Alessandra Piccoli and Sarosi Nay in the pieces Chronica and Geminus.
In parallel to her career as a performer, she created with Elisabeth Fernandes the company Body Works in Rennes where she wrote three short pieces D.O.R. (solo), Les Mouvantes (duo) and Faire des ponts et Voler (trio) in which she is also a performer. Faithful to the company 29X27, she collaborates with it for its young audience project Le Ring des Anges in 2009, and its in situ improvisation project Perspective(s), then she teaches regularly at the sept-cent-quatre-vingt-trois in Nantes. In 2014, she met Christian and François Ben Aïm and took part in the creation La Légèreté des tempêtes.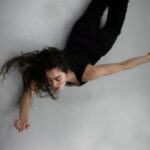 Born in 1992, Léonor Clary explores different forms of artistic and physical practice, from musical violin studies to rhythmic gymnastics, from circus practice to individual sports, before starting dance at 16. She continued her dance theater training at the Folkwang Universität Der Künste, Pina Bausch, where she took over the repertoire (The Rite of Spring, Tannhaüser) as well as that of José Limon (Concerto Grosso). She also collaborates with choreographers such as Susanne Linke, Malou Airaudo, Henrietta Horn, as well as with dancers from Tanztheater Wuppertal. She also works with the company Theater Der Klänge in Düsseldorf and the Tanztheater Erfurt (Germany), and also follows a theater training with Maria Machado Dubillard in Paris. In 2015, she met Christian and François Ben Aïm, and was chosen for the reprise of the role for the piece La Légèreté des tempêtes.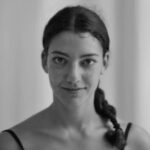 Chiara Corbetta joined the National Ballet Academy of Rome in 2010 and completed her studies in London in 2016 with a BA Honors in Dance at Kingston University. After working as a freelance dancer and performer for Rosie Kay Dance Company, Levantes Dance Theatre, David Massingham, Joumana Mourad and Jason Piper, Chiara moved to Kaunas, Lithuania to join Aura Dance Theatre Company for two years. Under the direction of Birute Letukaite, she performed internationally and collaborated with several guest choreographers such as Gil Kerer, Yoshiko Waki (Bodytalk), Bea Debrabant and Vangelis Legakis. She successively moved to Vienna, London and Paris, participating in several projects of the TanzCompany Gervasi directed by Elio Gervasi and the NuaDance Company founded by Neus Gil Cortes.
She is currently based in Paris and works with the Companies Christian and François Ben Aim, Entity directed by Thibaut Eiferman, ACNO project of Mourad Buayad and Paul Lamy. She joined Sarah Baltzinger's Company and the Bok o Bok Company for their new creations and recently played the lead role in an Orange commercial directed by Sebastian Edwards and choreographed by Lenka Vagnerova and in the music video Troll by the band SKALD directed by Sylvie Bessou. Chiara is a teacher of Body Expression at the Laboratoire de l'Acteur (professional acting school) where she also takes a theater course and a certified Yin and Vyniasa yoga teacher at THE NEXT DOOR studio.
She collaborates with Christian and François Ben Aïm for the play Facéties created in 2021.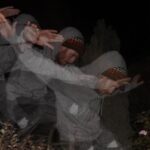 Lee was born in Oxford England 1982,gaining a Bachelor of Performing Arts,in 2005 from The Northern School of Contemporary Dance. Since then has danced internationally, notably with Catherine Diverres, DV8, Ambra Senatore, Philippe Saire, Dance Theatre of Ireland and Christian Rizzo.
Lee's somatic research is informed through a deep yoga practise notably in Dynamic Yoga Teaching Method with Godfrey Devereux. Several years of meditation (autodidact) and Rolfing (Fascia Therapy.) He is an experienced climber, surfer, high-liner. His exploration includes profound plant Medicines, and is training in restorative massage.
Over the years harnessing his global sensory enquiry into developing and regularly teaching: Organic Structural Movement.
His desire as a performer is to question the real potential of performance on a human level. Continually searching deeper than performance as entertainment, and rather discovering what can truly be transmitted through experience to a spectator.

In 2013, he joined Christian and François Ben Aïm's company for a new role in the piece La Forêt ébouriffée (2013).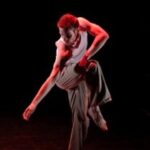 After obtaining a degree in English and the school teacher's exam, Vincent Delétang trained in dance at the Conservatoire National de Région de Paris before joining the CNDC in Angers under the direction of Emmanuelle Huynh. In 2008, he was a performer in Paco Dècina's company, and since 2010 he has been collaborating with Carolyn Carlson, for whom he is a choreographic assistant and performer in two editions of the Dansewindows project. He joins Camille Ollagnier on his project Les Garçons Sauvages where he performs the solo Elseneur. He developed his own choreographic writing within the DesiDelà collective, notably in À deux dans une manche with Virginie Quigneaux. Holder of a state diploma and a Master's degree in Culture and Communication, he has developed several educational and creative projects with different amateur audiences (schools, hospitals, associations). In 2013, he joined Christian and François Ben Aïm for a new role in the play La Forêt ébouriffée.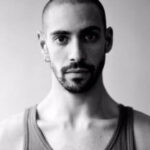 Thibaut Eiferman was born in Paris and raised in New York. He did his classical training at the American Ballet Theater school before joining Ballet British Columbia in Vancouver for two years. He discovered Gaga, the movement research created by Ohad Naharin, with Danielle Agami in Los Angeles, where he danced with Ate9 Dance Company for three years. He then left to dance in Tel Aviv with Batsheva Ensemble for the 2017-2018 season, where he began his H H H project as a choreographer and performer. Thibaut Eiferman continues his choreographic adventure in Paris, where he is a certified Gaga teacher. He teaches at Micadanses and at the Paris Opera.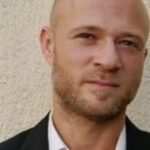 After training at the CNR in Poitiers, Eric Fessenmeyer began his career as a performer in 1998 with Odile Azagury and Claude Magne, and continued his encounters for numerous creations and performances with Hervé Diasnas, Christie Lehuédé and Laurent Falguièras. He participated in the adaptation of La bouche pleine de terre by Branimir Scepanovic, directed by Richard Sammut. In 2001, he joined the company of Christian and François Ben Aïm for the plays O mon frère ! (2001), La frontera (2001), Ne vous fiez pas au titre, il peut encore changer (2003), En plein Coeur (2006) and Amor fati fati amor (2008). Since 2010, he collaborates with Joseph Nadj, as a performer in Cherry Brandy (2010), La longueur des cent aiguilles (2010), Les philosophes (2011) and Ozoon (2013). In 2007, he founded the company La Cavale with Julie Coutant, allowing him to develop his own artistic universe. A collaboration with choreographer Cécile Loyer began in 2014.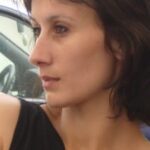 After training as a physiotherapist, Anne Foucher trained as a dancer with Carole Hacker and during workshops with various choreographers. Since 1994, she has worked with Richard Mouradian, François Laroche Valière, Pal Frenak, Annie Vigier and Frank Apertet, Dominique Verpraet, Jean-Antoine Bigot and Radhouane El Meddeb. From 1998 to 2005, she joined the Compagnie Fattoumi-Lamoureux as a performer and participated in eight of their creations. She created her first solo Excroissance and assisted Sophie Lamarche Damoure as an external viewer for the creation i. Holder of the DE, she teaches, gives workshops and participates in various events related to the work of the different companies she collaborates with. In 2005, she joined Christian and François Ben Aïm's company and participated in their creations En Plein Cœur (2006), Amor fati fati amor (2008) and Valse en trois temps (2010).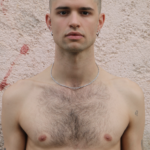 Dancer
Andrea Givanovitch
Born in 1997, Andrea Givanovitch began his dance training at the Conservatoire Régional de Musique et de Danse de Toulouse, then at the Companyia Juvenil del Ballet Classic de Cataluña and the Salzburg Experimental Academy of Dance.

He has performed in Ohad Naharin's Deca Dance for the Gaga Project Festspielhaus St Pöllen in Austria and for the Bodhi Project in Reut Shemesh's Tonky Lonky, Adrienne Hod's Chorus Line and Patricia Apergi's Newtopia, among others. After this last collaboration with Apergi in 2022, he joined her Aerites Dance Company in 2023.

He has choreographed three solos in which he is a performer:
Lost, in 2016, Leather Better, in 2022 and Untitled (Some Faggy Gestures), selected by the Atlas Program Impulstanz, in 2023.

Alongside his work as a performer and choreographer, Andrea is a Hatha Yoga teacher.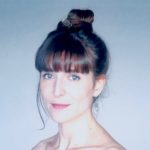 Originally from Reunion Island, Nikita is a dancer and choreographer. Her interest in art in all its forms has led her to broaden her horizons, experimenting with visual artists, DJs, architects…

After a stay in Israel, she joined the National Companies of Malta and Wales for several years, where she performed works by over a dozen choreographers from all over the world. After being commissioned by the National Dance Company of Wales to choreograph her first piece, it became clear that she wanted to deepen her own vision and create for herself.
She left Wales to work freelance with Joy Alpuerto Ritter and Jose Agudo in London, and Eric Languet in Réunion. At the same time, she created Compagnie Kah to produce her first solo.

She then collaborated as a performer with architect Feda Wardak and choreographer Jean-Yves Phuong on their project Ci-dessous, la forêt. She was then invited to choreograph for London's English National Ballet. She joins Castafiore System as well as Hani Dance Company and Presque Compagnie in Rouen.

She recently performed for Akram Khan and the Yasaman company.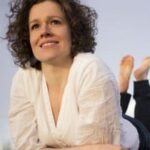 Mélodie Gonzales, a Franco-American, began her stage experience in France with the Jeune Ballet du Languedoc and the Christiane Marciano Company. She then left to train at the New World School of the Arts in Miami, Fl., USA, where she obtained a Bachelors of Fine Arts in dance in 2004, then at the Laban Institute in London where she obtained a Master's degree in Dance Performance. She then divides her time between Europe and the United States, collaborating with several international choreographers: Daniel Lewis (Jose Limon Co.), Michael Uthoff (MUDT), Peter London (Martha Graham Dance Co), Jennifer Muller (NYC), Aszure Barton (NYC)… In 2009, she won the ADAMI's Rencontres Talents Danse competition for performers. In 2010, she created the artists' collective CERICA within which she developed her own choreographic research with the pieces Pièces Courtes and Poupées Post-it. In 2013, she co-directed her first feature film with Daniel Madoff (ex-dancer of Merce Cunningham). As a teacher, Mélodie taught in Miami in 2004 and in London between 2007 and 2009 at the Trinity Laban Institute and Lewisham College in London. Since 2008, she has been developing a movement exploration technique for dancers and non-dancers that she shares through classes and workshops. In 2014, she became a member of the KD Danse company directed by Kirsten Debrock and joined Christian and François Ben Aïm for their new project, La légèreté des tempêtes.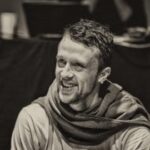 Felix Héaulme started dancing at a very young age with the Groupe Grenade directed by Josette Baïz, in which he trained in different techniques and participated in numerous creations. He then joined the professional company of Josette Baïz from 2006 to 2014 as a dancer and teacher, and he also created some choreographic modules for the young people of the group. In 2014 he met Michel Kelemenis, and joined his company for two creations. As the meetings go by, he participates in various projects, with the company Elephante/Sandra Français, the company Beaver Dam/Edouard Hue, the collective Fréquence Moteur/Valentine Paley, or the G.U.I.D/Angelin Preljocaj. In 2016, he joined the company Christian and François Ben Aïm on the creation Brûlent nos cœurs insoumis, then on the creation Mirages – Les âmes boréales in 2018.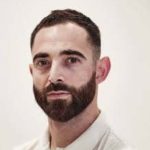 Dancer
Jeremy Kouyoumdjian
Jeremy Kouyoumdjian trained at the CNSMD in Lyon for 4 years, finishing in 2008.

As soon as he graduated, he worked as an interpreter for Ballet Preljocaj and Sylvain Groud's company.

Over the past 10 years, he has continued to develop his career as an interpreter, multiplying his artistic collaborations with Jann Gallois, Russel Maliphant, François Veyrunes and the Eric Fessenmeyer-Julie Coutant duo.

In 2014, he founded Compagnie Lamento as an assistant with choreographer Sylvere Lamotte.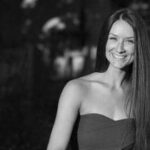 After studying Foreign Languages Applied to Commerce and Communication, Mylène obtained a Master 2 in Management of Cultural Organizations and Events in 2007. She then joined Josette Baïz's company Grenade from 2008 to 2014 where she collaborated with various choreographers such as Jean-Claude Gallotta, Abou Laagra, Jérôme Bel, Dominique Hervieu, Eun-me Ahn and Germaine Acogny. In 2014, she joined Gilles Verièpe for his creation She-Mâle and participated in the revival of the role of his piece Kube. This same year marks the beginning of her collaboration with Michel Kelemenis with whom she participates in two creations including Rock&Goal in 2016. Mylène also collaborates on more occasional projects with Jean-Antoine Bigot and Anne Le Batard's company Ex-Nihilo, the German-Swiss choreographer Léa Moro and Hervé Koubi. Holder of the DE, she teaches and participates in various events related to the work of the different companies with which she collaborates: teaching, creation, assisting. In 2016, she joined the company Christian and François Ben Aïm on the creation Mirages – Les âmes boréales.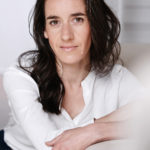 After studying at the CNSMD in Paris, from which she graduated in 2006, Léa Lansade joined the GUID of the Ballet Preljocaj, National Choreographic Center of Aix-en-Provence and continued her career as a performer with choreographers Jean-Christophe Boclé, Emilio Calcagno and director Pierre Longuenesse.
As a contemporary dance teacher, she also teaches young dancers in conservatories, leads workshops for amateur audiences and has been a guest artist in schools since 2010, leading various Danse a l'Ecole projects for kindergarten to high school classes.
Following the meeting with choreographer Didier Théron, she becomes a performer of the company in 2011. In 2012, she created Exploit, by Pauline Simon, presented in September 2013 at the Théâtre des Abbesses.
At the same time, she joined the company De l'Entre-Deux and began a collaboration with the choreographer and writer Daniel Dobbels for the creation of Entre les écrans du temps (May 2014, Théâtre National de Chaillot) until 2017 with Sur le silence du temps.
She is also a performer for the choreographers Mié Coquempot, company K622 (1080 – art de la Fugue, Offrande), Sébastien Ly, company Kerman ( Au-delà de l'Absence, Aux portes de l'oubli), Daniel Larrieu, Astrakan company (Littéral, creation, Play 612, Chiquenaudes & Romance en Stuc, reactivation), Pauline Simon (Lo-Fi Dance), Sébastien Laurent, Moi Peau company ( Désenchanter – ré enchanter, Corps Inouïs).
The solo Instantané#2 is born in January 2019, the result of a collaboration with the choreographer François Ben Aïm and the quartet Voce. She performs the Déclinaisons de la Navarre by the company PJPP – Claire Laureau and Nicolas Chaigneau during the year 2020 and begins the creation KNIT with the director Marine Mane (company In Vitro), the Impact quartet and the composer Karl Naegelen.
Her interest in research led her to experiment with the work of Nacera Belaza between 2020 and 2021.
In 2022, she began working with Béatrice Massin in the Compagnie Fêtes Galantes and performed in the piece Requiem – la mort joyeuse created in November 2022. She collaborates with François Ben Aïm for the creation of the solo Instantanés #2.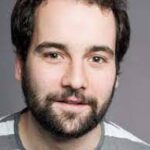 Dancer
Rémi Leblanc-Messager
Born in Rennes, Rémi Leblanc-Messager discovers contemporary dance in 2006 within the university choreographic group of his native city, in parallel with his studies of Art History and Archaeology. It was during this period that he met Fabrice Dasse, Catherine Diverrès' dancer, who pushed him to go further in the practice of this art. After his dance studies in Montpellier, he works during these two years with, among others, Claude Brumachon, Sylvie Girond, Larrio Ekson within the training EpseDanse. In 2010 he joins the Jam Art Company of Constantinos Tsakirelis based in Athens for the creations L'Echo du Silence and 117 Eclisomata. That same year he participated in the creation Entre Chiens et Loups by Salia Sanou and Anne-Marie Porras for the opening of the Montpellier Danse 2010 festival. He is also a dancer for the company Astatic where he participates in the creations E-moi and Issue. In 2012, he became a dancer in the company Bissextille of Stéphane Fratti on the creation Mur Mur and joined the company Etant Donné for the 2013 creation Les Noces. During this year he participated in the creation Au temps où les arabes dansaient by Radhouane El Meddeb as well as Ô mon frère ! by Christian and François Ben Aïm. In 2014 he participated in the creation Miravella for the company ACT2/Catherine Dreyfus.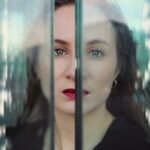 Marie Lévénez trained in academic dance (neo-classical, contemporary) at the Conservatoire de Versailles where she obtained her diploma of choreographic studies (DEC). Her first year was marked by improvisation work based on the work of Pina Baush. This was the beginning of a great interest in dance theater. She joined the junior company le Marchepied in Lausanne. She has the opportunity to dance several pieces by Swiss choreographers and to perform abroad and regularly in public spaces. In 2018 she performed for the Quarts d'heures de Sévelin, with the choreographer Judith Desse. She researches, develops and enriches her movement by participating in workshops abroad. For two years, she joined the Cobosmika training program, including a year with Peter Mika's junior company. Following this course, she worked in the new piece Geisha by Diego Sinniger Sala. She discovered a passion for clubbing dances, including electro. She then started training alone or with dancers.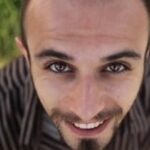 Circus artist
Paolo Locci
After a circus training at the FLIC school in Turin, then in Brussels at the Ecole Supérieure des Arts du Cirque, Paolo Locci specializes in Chinese mast, and "hand to hand". Back in Turin, he became a teacher of Chinese mast at the FLIC school, and offers workshops for professionals and amateurs. In 2009, he created his own company Ibonobi while continuing to work as a performer with several circus and street companies. He joined the Christian and François Ben Aïm company in 2010 for the piece L'Ogresse des archives et son chien (2011).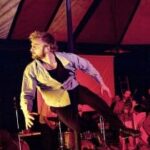 Dancer, circus artist
Grégoire Puren
Child of an actor, very quickly confronted with the public, he takes a complementary path by entering the Annie Fratellini circus school and the SAMOVAR theater school in Paris. Some of his first projects found their culmination in the street and in companies by applying the knowledge of his various trainings, such as commedia dell'arte, clowning, acrobatics, Chinese mat, movement theater with Claire Heggen, Amy Atthab, Pina Blankevort, Franck Dinet, Cie Malabar, Cie Rasposo, Cie Les Sangles. From then on, he opened himself to contemporary expression and never stopped exploring the choreographic universe, multiplying workshops and courses with Catherine Dubois, Jordi Vidal, Jackie Taffanel. Since 2010, he has collaborated with Christian and François Ben Aïm for the pieces L'Ogresse des archives et son chien (2011) and La Forêt ébouriffée (2013).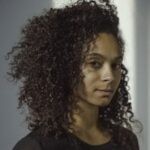 Dancer
Anne-Flore de Rochambeau
Following her artistic training in Paris, New York and Montreal (UQAM, Bacc Danse 2012), Anne-Flore de Rochambeau is developing her practice as a performer and choreographer in Montreal. Her choreographic research is strongly influenced by her Bachelor's degree in Applied Mathematics and Social Sciences and focuses on the development of a sensitive gesture that architects space in the image of our social behaviors. In 2013, she began the development of a choreographic triptych inspired by fluid dynamics, the different parts of which were presented in several festivals such as Quartiers Danses and Zone Homa (Montreal), Accès Danse (Châteauguay), as well as Dance Matters (Toronto) and Auteurs de Troubles (France). At the same time, she is developing Alt-shift with choreographer Liliane Moussa, a creative laboratory developing in situ and immersive choreographic works, open to unpredictability, artistic collaborations and the exploration of multiple venues. At a time when the performative and provocative spectacle is in effervescence, Anne-Flore inhabits the space of a refined aesthetic where the bodies embody an organic and intuitive language. Exploring the intimate relationship between the individual and his or her environment, she develops a body language that reflects the unconscious mechanisms that characterize our interactions. In 2015, a first meeting took place with Christian & François Ben Aïm in Cayenne around the creation of the duet Dévore-moi, il n'y a rien à craindre, commissioned by Touka Danse – CDC Guyane.
annefloredanse.com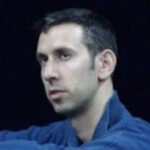 Dancer
Pierre-Emmanuel Sorignet
Sociologist, dancer and choreographer, Pierre-Emmanuel Sorignet is an associate researcher at the social sciences laboratory of the Ecole Normale Supérieure and a lecturer at the University of Lausanne. His sociological work is essentially focused on the dance profession. He has written several articles on this theme. The synthesis of his work has been published in 2010 in the book Danser, enquête dans les coulisses d'une vocation, published by La Découverte. In 1993 he began his career as a performer with Philippe Glass, in a danced opera choreographed by Birgitta Trommler (in Germany) and then with the Silenda company. Between 2006 and 2010 he joined the CCN of Caen Fattoumi-Lamoureux as a performer.
He collaborates with the company Christian and François Ben Aïm for a new role in Un homme en marche (1999), then for the creations of En plein cœur (2006), L'Ogresse des archives et son chien (2011) and for several event projects. In 2013, he choreographed Un camion dans la tête.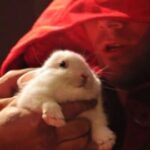 After studying at the Actors Studio in New York, Spartacus worked with some of the greatest actors on stage and in film. He was seen in the films Shining, C'est arrivé près de chez vous and Titanic. It was during the shooting of Black Swan that choreographer Benjamin Millepied spotted him and offered him a role in his next ballet. But, tired of doing entrechats, Spartacus prefers to join Christian and François Ben Aïm in 2011, for the creation of L'Ogresse des archives et son chien. This piece allows him to use his admirable talents for contemporary dance as well as for circus arts. Very attached to human beings, Spartacus is also a friend of technicians, with whom he knows how to work in perfect harmony. Today, he is the director of his own company, Godzilla Entertainment, based in Montreuil (93).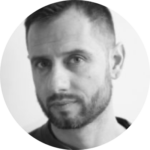 Emilio Urbina began his career as a dancer in Madrid with Carmen Werner (Provisional Danza) and participated in the company's various creations. He joined the CNDC of Angers (L'Esquisse) from 1992 to 1994 where he discovered, among others, the work of Simon Mcbuney, Sankai Juku, Jose Limon, Block & Steel, Bernardo Montet, Dominique Bagouet. In parallel to his studies, he joined the Compagnie L'Esquisse/Bouvier Obadia where he participated in the creation of several pieces. Later he continued his collaboration with Joëlle Bouvier as a performer and assistant. He also worked with Bernardo Montet (CCNRB), Blok and Steel, Aurelien Richard (Liminal), Sylvain Groud, Kubilaï Khan Investigation, Eric Oberdorff and Panagiota Kallimani.
He created three pieces in collaboration with Rafael Pardillo within their company Nod Dance Company and was part of The Plant Collective to create Double Take.
He is currently working with Fabrice Ramalingom (R.A.M.a.), Lionel Hoche, Christian and François Ben Aïm and Catherine Diverrès, and he is assistant for the project "Le cœur du son" by Maguelone Vidal. He joined the company for FACÉTIES, creation 2021.
Throughout his career Emilio Urbina has taught in different structures in several countries of the world.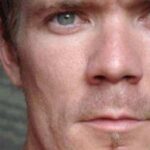 After graduating as a DPLG architect, Gilles Viandier explored contemporary dance, trained mainly at the CCN of Rennes (Catherine Diverrès) and Montpellier (Mathilde Monnier). Since 2000, he has collaborated with the companies of Jackie Taffanel, Michèle Murray, Didier Théron, Hélène Cathala, Emmanuelle Vo-Dinh, Georges Appaix, Christophe Haleb, Philippe Ménard in France, and Philippe Saire, Perrine Valli, Nicole Seiler in Switzerland, Christoph Winkler, Willi Dorner, William Forsythe in Berlin, Hans Tuerlings in Tilburg and Juan Carlos Lérida in Barcelona. Also a musician, he participates in lyrical and improvised projects in Denis Tricot's wooden organ. Interested in plastic and scenic writing, he creates scenographies and develops since 2008 performative projects in situ based on the apprehension of public spaces, their detour and the role of the public (https://www.numberproject.net/). He practices yoga, meditation, massage, bamboo construction and teaches Contact Improvisation. In 2018 he participates as a choreographer with composer Alberto Carretero in the Prototype V program of the Royaumont Foundation. In 2020-21 he is an associate artist at the Mimos festival in Périgueux for the study and realization of the urban scenography and presents a new creation Sinople in 2022.
He collaborates with Christian and François Ben Aïm in the pieces L'Ogresse des archives et son chien (2011) and La Forêt ébouriffée (2013).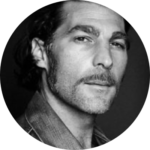 A graduate of the Lili and Nadia Boulanger Conservatory, he first trained on the double bass. Later, he trained on the piano with Michel Grailler and then with Dave Holland. Multi-instrumentalist renowned both on stage and in the studio, he earned his stripes as a producer with artists such as Jean Guidoni, Julien Baer or Olivier Libaux (Imbécile). Nicolas Deutsch composes, produces and arranges for dance, theater and audiovisual, he distils guitars, piano, strings and various effects to serve words, images and bodies. Recently, he has notably created musical compositions for the Compagnie des prairies, Tes jambes nues Autrement in 2020, for the Ragnarok series with Rewind in 2019, for Katherine Blanc's exhibition in London in 2019 or for the Compagnie Zahrbat Sillons in 2015/2016. He also created for Olivia Machon's Frankensusie in 2017, composed Cassandre for the series Cassandre on France 3 in 2016, or created the soundtrack for the film THUASNE in 2015. Finally, in 2010 he created for Emmanuelle Laborit the music for Héritages and in 2008/2009 for Philippe Découflé the music for Coeurs croisés.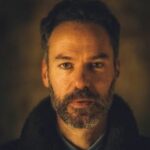 Writer, performer, composer
Piers Faccini
Piers Faccini is of Italian origin, grew up in England and now lives in France. These different facets are reflected in his music: to accompany his songs, which navigate between folk and blues, he sings in English, French and Italian dialects. His compositions have the air of travelogues, at the same time turned towards oneself and towards the outside world. We find this characteristic in I dreamed an island, an opus published in 2016. Always far from fashion and out of time, Piers Faccini is as comfortable in a Neapolitan lament of the eighteenth century as in a blues of New Orleans or a melancholic folk, collaborating with artists as diverse as Vincent Ségal, Dawn Landes, Rokia Traoré, Ben Harper, Ballaké Sissoko, Camille or Ibrahim Maalouf. The Italian-British songwriter is above all the citizen of his own imagination. In 2019, Piers Faccini created Arise with Christian and François Ben Aïm at the Sainte-Chapelle in Paris. He develops a sober and bewitching music, mixing guitar-voice ballads, piano, organ, strings or wind instruments. Tinged with a radiant tone that nevertheless has its share of shadows, it finds an echo in the sacred, the mansuetude. His voice is his favorite instrument. It accompanies the piece by its color and its simplicity.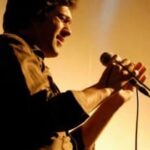 Musician, singer
Bruno Ferrier
Percussionist, multi-instrumentalist and singer, Bruno Ferrier began by learning percussion: he learned drums and tablas with the Indian master Rashmi Batt, and African percussion during workshops with Mama Kouyaté. In 1998, he enters the Pro musica school, for a 2 years training in classical singing, and trains in parallel to jazz singing, during training courses with Michelle Hendricks, Thierry Péala or André Minvielle. He explored polyphonic singing on his own and continued his training in vocal jazz singing and improvisation at the Institution Art Culture Perception in Paris. Following this training, Bruno Ferrier will never cease to open his practice to a variety of universes. Between 1991 and 2008, he collaborates as a singer in the realization of several albums and tours of groups with worldjazz, rock, or oriental formations: he covers jazz standards with the Boogie Night Orchestra accompanied by a double bass player; he is the singer on the album Kalashnik Love of the group Speed Caravan, a formation mixing rock, Arabo-Andalusian music, chaâbi and electronic music; he collaborates with Pososhok, a group mixing South African sounds with those of the rest of Africa; on the album Ping Kong with the group DuOud, it is accompanied by the oriental lute, the oud, that he launches into amazing vocal improvisations. In 2010, he meets Christian and François Ben Aïm and collaborates as a singer and percussionist in the piece L'ogresse des archives et son chien (2011), then La légèreté des tempêtes (2014).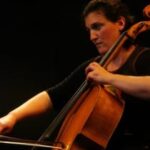 Lili Gautier began playing the cello in Valence at a very early age and quickly felt the desire to communicate through this warm instrument so close to the human voice. After five years of study at the Conservatoire National de Lyon, she continued her training for four years with Lluis Claret, whom she followed at the Scola Musica in Barcelona, and at the CNR in Toulouse between 1994 and 1997. The cello, with all its possibilities, is a tool that allows her to approach a very broad repertoire without restriction. During her career, she has played in several orchestral groups: the National Orchestra of Lyon, the National Orchestra of Capitole in Toulouse, the National Orchestra of Bayonne Côte Basque and the National Orchestra of Bordeaux Aquitaine. She is also principal cellist since 2007 in the Ensemble Orchestral de Bordeaux. Internationally, she is co-soloist in 2008 and 2009 at the Royal Opera of Stockolm. Holder of a state diploma since 1997, she now divides her time between teaching and performing as a soloist, chamber musician or within orchestral groups. She joined the company of Christian and François Ben Aïm in 2014 for their piece La légèreté des tempêtes.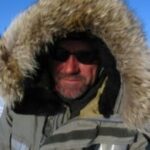 Composer, sound artist
Philippe Le Goff
General and artistic director of Césaré – Centre national de création musicale in Reims, Philippe Le Goff is also a teacher at the ESAD in Reims (Ecole Supérieure d'Art et de Design) and at the INALCO in Paris (Institut National des Langues et Civilisations Orientales). His career as a composer and sound artist is inseparable from his history with the Great North, a land of predilection that he has travelled regularly for over 20 years. His work, for a long time inhabited by the voice and the sound landscape, has been constantly fed by a reflection on orality and language, which raises the permanent question of contextualization and the concern for transmission. Since 2002, he has been developing a cycle entitled "Nature Blues", a look in the mirror of man and nature, which is the result of this approach. In 2012 he composed a musical creation for L'orée des visages, a joint project of Christian and François Ben Aïm with the company Pseudonymo.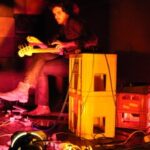 Olivier Lété started playing electric bass at the age of 16 and then began studying classical double bass at the Nîmes Conservatory, where he obtained a vermeil medal in 2001. The following year, at the age of 23, he was hired by Claude Barthélémy to play in the National Jazz Orchestra. He gradually made the artistic choice to devote himself exclusively to the electric bass. His first experience as a leader and composer was the creation in 2003 of 500mg. In 2005, Maxime Delpierre invited him to join the Slang Collective. 
The same year, he creates with Philippe Lemoine and Eric Groleau their trio Le Maigre Feu de la Nonne en Hiver and records the eponymous album. The group's music continues today with Mélodramatic French Songs, an instrumental program reappropriating French songs. In 2007, Olivier Lété worked with Emmanuelle Laborit and the Hall de la Chanson to compose the music for L'inouïe Music Hall with Christian Lété and Claude Barthélémy. He is interested in the interaction between text and music, which he shares with Dominique Pifarély, and collaborates on several projects: Après la Révolution (2008), then Indiens Nouveaux (2009). Between 2009 and 2012, he is the bassist of Louis Sclavis in Lost on the Way and also plays with Michel Godard in A Trace of Grace. Since 2012, he participates in La face Cachée de la Lune, a show by Thierry Balasse that reproduces the mythical album of Pink Floyd, The Dark Side of the Moon. Olivier Lété performs solo in his project TUNING. He is also the accomplice of many artists such as: Vincent Courtois, Emmanuel Scarpa, Philippe Lemoine, Olivier Benoît, Christian Lété, Jean Luc Landsweerdt, Antoine Berjeaut, Thomas De Pourquery, Antonin Leymarie, Julien Padovani, Didier Ashour…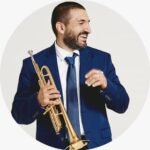 Composer Performer
Ibrahim Maalouf
In 2014, Ibrahim Maalouf received for his album "Illusions" a Victoire de la musique in the category Best World Music Album and the Sacem Grand Prix in the jazz category. This is the first time in 29 years that the Victoires de la Musique awards a project that is solely instrumental and is a revelation for the general public who only knew Ibrahim through his collaborations (Amadou and Mariam, Vincent Delerm, Sting, Matthieu Chédid, Salif Keita, Lhasa de Sela) to name a few. The year 2014 was a year of awards in many ways. Beyond the Victoire de la musique, the Ministry of Culture and Communication named Ibrahim Maalouf Chevalier de l'ordre des arts et des lettres. At the end of 2014, Ibrahim Maalouf was awarded the Grand Prix Sacem in the Grand Prix du Jazz category. And, in November 2014, Ibrahim Maalouf had the honor of chairing the committee of experts for the 1st edition of the Culture for Peace Prize, set up by The Fondation Chirac and the Culture & Diversity Foundation. The same year, he finally realized two dreams: to compose for the cinema with the soundtrack of Yves Saint-Laurent directed by Jalil Lespert, and that of La Crème de la Crème directed by Kim Chapiron, but also to compose and produce the albums of other artists, Funambule for Grand Corps Malade and Something came with the sun for Isabel Sörling. Ibrahim has performed at a sold-out Olympia and at all the major jazz festivals, while topping the jazz album sales charts in France. In 2017, through his alliance of opposing energies, his music resonates with Christian and François Ben Aïm's questioning of insubordination in Brûlent, nos cœurs insoumis. Ibrahim Maalouf's compositions proceed by strata of different time lines, like strata of dreams, memories, and atmospheres that slip from one thread to another. The music thus oscillates between multiple energies and colors. Like the dance of the Ben Aïm brothers, it seeks to suggest, to disturb rather than to expose in a univocal way.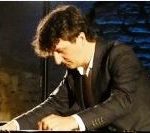 Choir master, pianist
Thomas Lavoine
Trained at the Conservatoire National Supérieur de Musique et de Danse, Thomas Lavoine, a French pianist who oscillates between Paris and Berlin, performs, composes and improvises, guided by a desire to share music and an ambition for excellence.
A student of Jean-François Zygel's and Thierry Escaich's improvisation class, he is experienced in choreographic accompaniment and writing/composition.

For the company, he played a coordinating role, with musicians (Quatuor Voce) and dancers (Compagnie Ben Aïm), for the score/technicians/choreography, around the piece Burn rebellious hearts, on a music by Ibrahim Maalouf.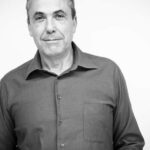 Pianist, composer, explorer of musical worlds
Jean-Marie Machado
A classically trained musician, inhabited by the spirit of improvisation and creation, avid for encounters, Jean-Marie Machado has shown a marked taste for unusual orchestral formations. He has developed an original writing style, sometimes erudite but always guided by a concern for lyricism. He likes to define himself as a composer of today, concerned with diverse horizons, openness and exchange.

In his various projects, one can feel the multiplicity of his cultural heritage: born in Morocco, of an Italian and Spanish mother and a Portuguese father, he studied the piano with the great concert artist Catherine Collard. He then discovered jazz and improvisation and played alongside the greatest European and American jazzmen (Dave Liebman, Andy Sheppard, Paolo Fresu) and shared traditional and world music with the great Brazilian percussionist, Nana Vasconcelos.

Jean-Marie Machado founded the Danzas Orchestra in 2007, which has been presenting different programs for several years, to date 5: L'Amour Sorcier, Pictures for Orchestra, La Fête à Boby, Lagrima Latina, Fiesta nocturna. At the same time, he plays in duo with the accordionist Didier Ithursarry (Palmarès live du Bureau Export 2017-2018), he creates a percussion orchestra (Impulse Songs), a piece for symphonic orchestra L'esprit de l'eau (creation with the ONDIF in September 2017 at the Centre des Bords de Marne) and a solo piano project with a sound sculpture created by Alain Français (Immersons). Composer associated with the CdbM, he met Christian and François Ben Aïm, the starting point of the performative adventure Vibrations.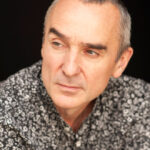 Drummer, performer, composer
Christophe Marguet
Born in 1965, he studied with Jacques Bonnardel, Michel Sardaby, Keith Copeland, and attended workshops with Kenny Barron, David Liebman, Richie Beirach, John Abercrombie and many others. He then played with many musicians including Barney Wilen, Joe Lovano, Henri Texier, Joachim Kühn, Kenny Wheeler, Michel Portal, Géraldine Laurent, Andy Sheppard, Louis Sclavis, Steve Swallow, Enrico Rava. In 1993, he founded his own trio with Sébastien Texier and Olivier Sens. He has performed at most of the major jazz festivals in France and Europe and has played in many countries abroad. He also participated in the recording of film music for Bertrand Tavernier. A drummer marked by the jazz tradition while having wanted and succeeded in freeing himself from it, Christophe Marguet has made a rare and coherent journey as a musician, managing to evolve seamlessly from his initial interest in bebop to improvised music. Recognized as a colorist drummer, he has asserted himself as a clear-sighted composer and leader, attentive to space and silence, participating in a new generation of French jazzmen who are questioning the virtues of improvisation and the relationship it can have with writing.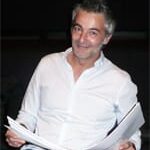 Composer
Jean-Baptiste Sabiani
After training at the CIM (Centre d'Information Musicale), a jazz and contemporary music school, Jean-Baptiste Sabiani studied for five years at the American School of Modern Music in Paris, from 1990 to 1995, specializing in piano. During his career, he has produced compositions, arrangements and recordings in the fields of jazz, theater and cinema. Until 1998, he practiced composition and arrangement in jazz while devoting himself to the accompaniment of artists of the new French song (Mathieu Boogaerts, Dani, Alain Chamfort…). In 1998, he trained in composition and classical orchestration. In 2009 he collaborates with the choreographer Julie Trouverie for the musical creations of her pieces Mysterious skin and Au loup ! A tale of young girls in mist. It was during this first entry into choreographic creation that he met Christian and François Ben Aïm, and composed the music for their piece Résistance au droit (2010). Thereafter, he composed and/or arranged the musical creations of the pieces Valse en trois temps (2010), L'ogresse des archives et son chien (2011), La forêt ébouriffée (2013), Karma (2013). In 2014, for La légèreté des tempêtes, the choreographers commissioned him to create the music before the rehearsals. This approach gives him the opportunity to let his imagination run wild and to fully grasp the theme. In the theater, he composed, recorded and arranged the show Adèle a ses raisons and Dis leur que la vérité est belle by Jacques Hadjaj. In the cinematographic field, he composed, recorded and arranged the film La Troisième partie du monde by Eric Forestier (2009, fiction), Les Bonobos by Alain Tixier (2010, fiction), La Révélation des pyramides by Patrice Pouillard (2011, fiction), and composed the additional music for the film Zim & code by Pierre Jolivet (2005, fiction), as well as the musical creations for several short films.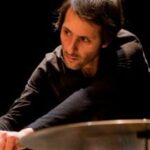 Emmanuel Scarpa, drummer and composer, started playing drums in a punk-rock band as a self-taught musician. His career is marked by classical writing studies (gold medals in harmony, counterpoint and fugue), completed by an assiduous practice of improvisation in the most varied contexts, which pushes him to multiply musical and interdisciplinary meetings. Drums, composition and improvisation have become inseparable practices that for twenty years have helped him to realize his own projects such as Umlaut, Les Métamorphoses, Umlaut Double Trio, Dual Ritual and Invisible Worlds. Solicited by François Raulin, Marc Ducret and Ellery Eskelin, Emmanuel Scarpa currently plays with the groups Marteau Matraque, SkullTone, Radiation 10, L'Ensemble Op.Cit, La Forge and 21. Some of his compositions have been commissioned by institutions or ensembles such as the Quatuor Béla, Radio France, L'Ensemble Op.Cit and the French Ministry of Culture.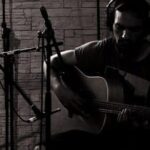 Musician, singer
Malik Soarès
Composer, performer, Malik Soarès started music as a self-taught. He entered the world of theater and dance in 2003, with the author and director Lilian Lloyd. He works with the choreographer Hamid Ben Mahi in various events and continues with the theater companies Solentiname and L'oeil brun. In 2007, he begins his collaboration with the choreographers Christian and François Ben Aïm for the show You're a bird now! and participates since then in various events of the company. In 2011, he created his first musical creation Ce(ux) que nous sommes…, bringing together different artistic disciplines around the issues of exclusion and becoming. He is preparing for the 2013-2014 season his first album, with his band Red Castle.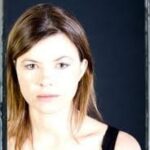 First Prize in cello and chamber music at the CNSMDP, Mathilde Sternat completed her studies with a post-graduate course in chamber music. Invited as a solo cellist to the Montpellier Symphony Orchestra and the Concerts Pasdeloup, she also participated in numerous concerts with the Salzburg Chamber Orchestra. As an eclectic musician, she also accompanies variety artists on stage (Bruel, Elodie Frégé, Nolwen Leroy, Voulzy…) and participates in the recording of their albums. In 2004, Mathilde Sternat founded with Anne Gravoin the Travelling Quartet in which the four classically trained musicians revisit the Beatles' repertoire. She joined Christian and François Ben Aïm in 2010 for the play L'Ogresse des archives et son chien (2011) and recently for their 2014 creation La légèreté des tempêtes.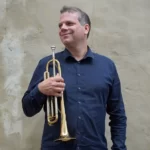 Trumpeter, arranger, composer
Geoffroy Tamisier
Geoffroy Tamisier is one of the most talented trumpet players in France, with a sound and phrasing worthy of the greatest. He was born in Nantes, France in 1973. After his studies at the Conservatoire de Nantes (cornet, trumpet, musical training, chamber music, as well as the writing diploma), he entered the Conservatoire National Supérieur de Musique et Danse de Paris, and received in 1997 a unanimous First Prize in the jazz class of François Jeanneau. That same year, at the Concours National de Jazz de La Défense, he won the composition prize for his work with the Jazzophone Quartet. He founded his own group the following year, OLH Acoustic, which won the La Défense Competition and the Tremplin Jazz d'Avignon, and which recorded Une vie sans lune (2000) and G Meets K – with Kenny Wheeler – (2002) for the Yolk label. Trumpeter but also composer and arranger, Geoffroy Tamisier collaborates for over 15 years with Mukta (albums Jade, Dancing on one's hands, Indian Sitar and World Jazz on WEA). He was part of Claude Barthélémy's National Jazz Orchestra from 2002 to 2004. He then founded his trio with Alexis Thérain (guitar) and Frédéric Chiffoleau (double bass). They recorded Au bonheur des anges (2005) for Yolk. Since then, he plays and records with "Jazzarium" by Guillaume Saint James; "Diagonal" by Jean-Christophe Cholet; "Le Gros Cube" by Alban Darche; Chel; "Bivouac 4 étoiles"; the "Brass Dance Orchestra" (with François Thuillier, Jean-Louis Pommier and Didier Ithursarry); with Jacques Pellen, Didier Squiban, Baptiste Trotignon, Gueorgui Kornazov and Manu Codjia… In 2014, he founds his new band : "Lagrimas Azules" with Laurent Jaulin (flamenco guitar), Didier Ithursarry (accordion) and Rachel Guaiguant (dance and palmas). At the same time, he carries out numerous commissions for orchestras (the "Orchestre des Equipages de la Flotte" of Brest, the harmonies of Laval, Meslay du maine, Bonchamps, Evron, Orthez, the Philar of Nantes, the Symphony Orchestra of Brittany, etc. )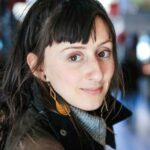 Costume designer
Camille Ait Allouache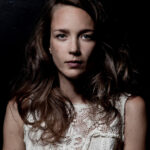 Clémence Beauxis explores and deepens since her childhood various forms of artistic and physical disciplines. From playing the piano to dancing through acrobatics, she devoted herself to the fixed trapeze with Florence Delahaye for several years. At the age of 14, during a training course with the Compagnie des Milles Fontaines directed by Emmanuel Demarcy-Mota, she confirmed that she wanted to become an actress.

In parallel with her theater option and her studies in literature at the Lycée Fénelon as well as in Modern Literature at the university, she played in various pieces within an amateur company.

Trained at the Conservatoire Hector Berlioz in Paris Xe and at the Studio 34, she likes to discover different approaches to the stage and pursues her training with directors such as Sylvain Creuzevault and Lionel Gonzalez (Compagnie du D'ores et déjà) or Julie Bérès (Compagnie des Cambrioleurs).

Always in search of physical experiences, she meets the dancer Cédric Andrieux during a performance around the krump restituted for the opening of the Ardanthé Festival at the Theatre of Vanves. From this meeting comes a beautiful collaboration with the director Jeanne Champagne, for the creation of La Chambre, la nuit, le jour at the Théâtre National de Châteauroux, a triptych performed alongside actors Marie Matheron and Philippe Duclos. At the same time, she developed her work as an interpreter for the cinema and television and also lent her voice to various projects.

She meets the Christian & François Ben Aïm Company for performances-readings around the creation The Ogress of the Archives and her dog and participates in the short film I remember saying goodbye, directed by Tommy Pascal after the show Arise.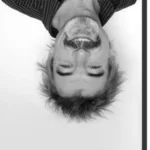 Photographer
Patrick Berger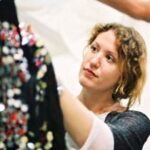 Costume designer
Dulcie Best
Trained at the Welsh College of Music and Drama, Dulcie Best has been working as a costume designer and visual artist since 1990. She designs costumes for international events such as the opening ceremonies of the Euro 2008 and the 2004 Paralympic Games in Athens. In parallel to these major events, she maintains her creative passion by working for the performing arts. Since her meeting in 2006 with Christian and François Ben Aïm, during a choreographed event for 35 artists, she designs and creates the costumes for their plays Louves (2008), L'ogresse des archives et son chien (2011), La Forêt ébouriffée (2013) and La légèreté des tempêtes (2014). dulciebest.com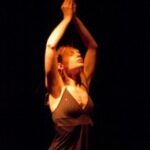 Dancer-choreographer
Shaula Cambazzu
Contemporary dancer, choreographer, performer, contemporary dance teacher, assistant director, Shaula Cambazzu trained in Italy in classical, modern and contemporary dance and theater. In 1993, she joined the Charleroi/Danses company of Frédéric Flamand with whom she danced until 1998 and then joined the Thorde Thierry Smits company until 2003. Since then, she has created her own choreographies with the Cie Ars Extremis in Brussels and the Cie Artistique Théâtre in Paris, and participates in various artistic projects in collaboration with several choreographers, directors and musicians in Belgium, France and Quebec (Ciro Carcatella, Karine Ledoyen, Patricia Hontoir, Jan Fabre, Filip Szatarski, Jan Rzewski…) Since 2007, she has also been involved with a very young audience, notably in collaboration with the Théâtre de la Guimbarde and in the creation of shows and workshops designed and created specifically for the very young. In 2012, she joined Christian and François Ben Aïm's company to lead choreographic creation workshops around their creations.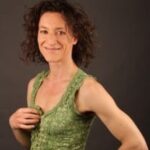 Dancer-choreographer
Corinne Chachay
Trained in contemporary dance in Switzerland and then in Paris, Corinne Chachay began her career in live performance at the age of 20. She danced in the opening and closing show of the Albertville Olympic Games, Cie Ph. Découflé and danced in creations by Cie Bill T. Jones, Cie P. Pauwels, Cie Ch. Gérard, Cie A. Dreyfus. As she meets new people, she is initiated to other body practices such as improvisation and instantaneous composition with J. Hamilton, acrobatic dance with the Cie les Passagers, and clowning (M. Dallaire and F. Pillon), which leads her to eclectic shows: Opéra Rock Starmania, Opéra Tannhaüser directed by O. Py, Notre Dame de Paris by L. Plamendon and R. Cocciante, Déliriumdu Cirque du Soleil. She is a choreographer for singers, actors, dancers and circus artists on the Dol'Trio project at the Théâtre du Châtelet, Le tour du monde en 80 jours by Cie Le CREA, La boutique de l'Orfèvre by Cie Alliance, Le jeu qui nait by Cie Extensy. Holder of the State Diploma and the Certificate of Aptitude of Contemporary Dance Teacher, she develops a pedagogy that adapts to different audiences. She has also trained in perceptive pedagogy, a practice developed by Danis Bois which awakens body awareness in movement, and which is the basis of her personalized approach. In 1998 she performed in the piece L'enfant du miroir by Christian and François Ben Aïm, and since 2012 she has been leading choreographic creation workshops around the company's performances.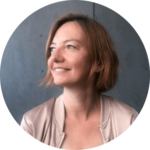 Scenographer
Camille Duchemin
Camille Duchemin graduated in 1999 from the Ecole Nationale Supérieur des Arts Décoratifs de Paris with a degree in Scenography. She then spent a year as an auditor at the Conservatoire National d'Art Dramatique de Paris in Jacques Lassale's acting class in 1999-2000. Since 1999, she has been creating scenographies for the Theatre (Arnaud Meunier, Justine Heyneman, Pauline Bayle, Le Birgit Ensemble, Côme de Bellescize, Anne Barbot, Johanna Boyé… ), Dance (Hamid Ben Mehi, Christian and François Ben Aïm, Kader Attou…), Opera (Matrimonio Segreto by Christophe Gayral at the Opéra National du Rhin, Majnun and Leila by Armand Amar…) and Music (Christine and the queen…). Camille continues to complete her artistic and scenic vision by creating the lights for numerous shows and plays for which she is responsible for the set design. This work on lighting is today an integral part of her will to accompany with the widest possible spectrum the directors she works with. Since 2009, she has also worked as a set designer for exhibitions (Radio France, Grotte Chauvet, the Cinémathèque Française, the BNF, the Grand Palais). Since 2016, she accompanies every year the stage direction section of the Conservatoire National Supérieur d'Art Dramatique de Paris for a session on "Scenic writing and stage design".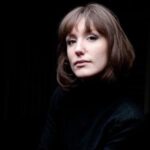 Choreographic assistant
Jessica Fouché
> Artistic accompaniment and collaboration
> Outside view, dramaturgy, rehearsal
> Artistic and/or general coordination – team of 5 to 300 people
> Artistic-Production-Technical interface
> Logistics of creation and touring – in connection with or in place of the production manager
> Relations with professionals, institutions and press

DANCE

> Cie CFB 451 – Christian and François Ben Aïm / 2014-2021
> Cie Rualité / Opéra de Paris – Bintou Dembélé (M.e.s Clément Cogitore) : Opéra-Ballet Les Indes Galantes / 2018-2019
> Adéquate Company – Lucie Augeai & David Gernez / 2013-2019
> Cie DCA – Philippe Decouflé / 2008-2010
> Crazy Horse (Paris) – Désirs – Ph. Decouflé / 2009 (permanent show)
> Cie Mille Plateaux Associés – Geisha Fontaine and Pierre Cottreau / 2008

DANCE-THEATRE
> Toujours Après Minuit – Brigitte Seth, Roser Montlló Guberna / 2013-2021

EVENT-BASED FORMS
> Cube – Futuroscope (permanent show) / 2015
> Chicos Mambos Company – Philippe Lafeuille / 2016-2019

LARGE FORMATS (music, dance, circus, theater, digital art)
> Festival Villes et Musiques du Monde (93) : Commissions Grands Formats Opera / 2012-2014
> Cercle Aldébaran – Laurent Gachet: Commissions for large format creations in situ (industrial wastelands, glass towers) and ambulatory performances for industrial groups and public communities / 2011-2020

CIRCUS
> Karacena, Biennale of Circus Arts (Salé, Morocco) – Laurent Gachet / 2010
4 creations – 10,000 spectators
300 people: 100 professionals, 50 circus apprentices, 100 amateurs, 50 volunteers
> Académie Fratellini – Dédale – Laurent Gachet / 2007

MUSICAL THEATER
> Etincelles Company – Vanessa Sanchez / 2012-2021 (choreographer)
> Cie Rassegna – Bruno Allary – Contretemps (literary concert) / 2018
> LLO Productions – Production company / 2005-2019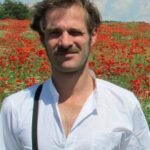 Lighting Manager
Pierre Galais
Trained at the CFPTS (Bagnolet) in lighting management, after a diploma of theatrical studies at Paris 3-Censier, Pierre Galais collaborates 10 years with Serge de Laubier, electro-acoustician of the Studios Puce Muse (technical direction and lighting creation). Since then, he has created lighting and/or video for several companies: in music with Juliet et Moi, Pense-Bete and in several operettas; in dance with the companies Retouramont (general management and lighting and video creation), Antoine Le Ménestrel, Merlin Nyakam and Isabelle Magnin; in theater with Josanne Rousseau, Odile Roire and Jade Duviquet. He is also in charge of the general management, lights and/or sound for several companies. Since 2012, he collaborates with Christian and François Ben Aïm's company for the general management (in rotation) of Valse en trois temps (2010).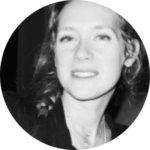 Costume designer
Maud Heintz
For the past fifteen years, Maud Heintz has alternated between creation, clothing and apparel in order to play with the diversity of her activity. A Métiers d'Arts graduate specializing in historical and contemporary made-to-measure costumes, she has worked for the dancers of the Paris Conservatory, the Paco Decinà company, Juliette Deschamps' company, the Royal Opera of Versailles, the Théâtre du Châtelet, the Cabaret Bobin'O, the Opera Comique, and the Cirque Invisible. Her meeting with the Thierrée family was a determining factor in her approach to creation; from this collaboration with Victoria Chaplin, a true artistic revelation was born. In addition, Maud Heintz works occasionally on film shoots, notably for the movies Taken, Sherlock Holmes II, Jappeloup, A cause des filles, The 355… but also in museography with La Cinémathèque Française, Jean Baptiste Thiérrée, Carmen Lucini, and the Chanel heritage department. The plurality of her sources of inspiration is a fundamental stake in order to offer some signs, some guidelines, some material to dream about.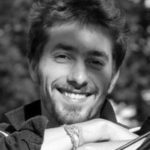 General and Stage Manager
Stéphane Holvêque
Graduated from the "CFPTS of Bagnolet" in 2011 and training as a stage manager for live performances, Stéphane made his debut with the Théâtre du rivage company of Pascale-Danielle Lacombe, with the shows Mongol and Comme du sable, for which he was in charge of stage management.

At the Théâtre de la cité internationale, he met the set designer Nadia Lauro, who introduced him to the world of contemporary dance, touring with Baron Samedi by Allain Buffard, and Adieu et merci by Latifa Laâbissi. Since 2013 he has been working on the creations of ARCAL (national company of lyrical creation), of which he has been the technical director since 2018.

He collaborates with the company Christian & François Ben Aïm since 2019, ensuring the general management of Burn, rebellious hearts, of The Ogress of the Archives and her dog, as well as JESTS.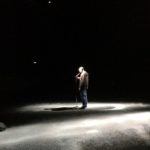 Lighting Manager
Bryan Jean-Baptiste
Bryan is a Lighting Manager since 2011 for the Café de la danse in Bastille and for the espace 1789 in Saint-Ouen.

He has worked with several theater companies, during concerts as well as one man shows and dance performances.

Bryan joined the company in 2019, notably for the tours of the piece Mirages – boreal souls.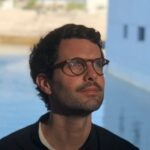 General Stage Manager
Jean-Marc Lanoë
Jean-Marc has been working for several years with the company Adrien M & Claire B on installations at the crossroads of digital and live arts.

He is also partly in charge of the general management of live shows at the Centre Pompidou, whose programming focuses on contemporary dance.

He has worked in various other places such as the Théâtre National de Chaillot, the Théâtre de Châtillon or the Centre Culturel Français de Ouagadougou.

Jean-Marc joined the company in 2018, notably for the tour of the show Mirages – boreal souls.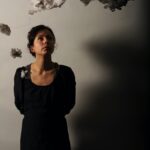 Costume designer, artist
Anne Laval
Born in 1975, she graduated from the Duperré School and then worked as a costume designer for several years. At the age of thirty, she decided to develop her work as a visual artist, bringing together her knowledge to express herself mainly through sculpture.

Since then, she has been experimenting and developing a work of sculpture, drawing, engraving and video, her creations forming a consistent artistic approach.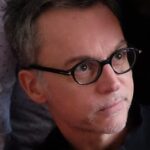 Sound Manager
Hervé Le Dorlot
Hervé Le Dorlot is originally from Vannes in the Morbihan. He splits his activity between music, sound and general management. He was a guitarist in various rock bands (including Dominic Sonic from Rennes), then composer and arranger with Bertrand Betsch. Currently on tour with the project [e.pok] of the singer Ignatus. He designs the sound ambiance of dance and theater pieces (in 2017, Berlin 33 by René Loyon) and composes music for the image (in 2017, L'Exilé du Temps by Isabelle Putod). He has composed music for concerts and events in various cultural venues in Paris (Musée d'Orsay, Musée du Quai Branly, Centre G. Pompidou Center, the National Library of France). He is also general manager (Musée d'Orsay, Théâtre de Châtillon, Ircam, Les Rencontres Internationales de l'Aria en Corse).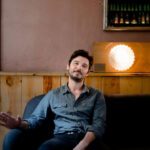 Videographer, visual artist
Guillaume Marmin
Trained at the University of Lyon II and at ARFIS, Guillaume Marmin designs audiovisual devices. His work is part of a renewal of visual creation by freeing himself from the classical forms of narration and traditional scenic supports. Influenced by experimental directors such as Len Lye or Stan Brakhage, Guillaume Marmin is looking for a common language between images and sounds, a synesthetic alphabet made of rhythms, contrasts and pure figures in motion. In order to offer new supports to this new language, Guillaume Marmin tries to forget the screen to experiment on all types of surfaces: mapping on 3D sculptures and buildings, projection on photographs and silkscreens, moving bodies or smoke… His immersive works and his installations in public spaces are the opportunity to collaborate with architects, scenographers, musicians and lighting technicians.
By coordinating the play of light that evokes radiation and magnetism, with discrete noises and signals (clicks, cracks, clacks, vibrations), he creates a universe where abstract purity is associated with a geometry that generates images that are both complex and fundamental. His works give substance to the intangible, making us fleetingly touch the beauty of the invisible and the mathematical foundation of reality.

Despite the use of tools that appear to be technologically advanced and the intervention of digital media, his work reveals a desire not to evacuate the real. Whether it is about the earth (Around the Island), climatic phenomena (Après-nous le déluge), architecture (Raster), or the history of physics and its paradigms (Timée), Guillaume Marmin illustrates the ambivalence maintained by our era in its relationship between nature and technology. Around the Island, Timée, Raster… so many pieces that avoid the pitfall of an art entirely turned towards the "digital" and the virtual. As refined as it is, Guillaume Marmin's work does not exclude a certain form of transcendental mysticism (Hara). A preoccupation that we find in his way of evoking the beauty of the imperceptible, that of physics and the transposition of digital sounds and flows into a new world of images and narratives.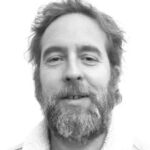 Lighting designer
Laurent Patissier
Laurent Patissier has dedicated himself for 23 years to the design of lighting for live performances. He lights plays, dance, puppets, concerts and exhibitions. He met Christian and François in 1998, for a first collaboration on their play L'homme rapaillé. From 2004 and his work on the piece Carcasses, an eye for two, he creates the lights of the company's pieces. For choreography, Laurent Patissier has recently designed the lights for the pieces Rock'n Roll Suicide #2 and Bosso Fataka by Andréa Sitter, Divin@média.com and Carne Argentina by Santiago Codon-Gras, and L'Avide by Marie Cassat. For the theater, he created the lighting for the plays This is the Hand by Christophe Cagnolari and Assoiffés by Brice Coupey. For music, he has lit the concerts of the Quatuor Voce. He also lit two editions of the Sidération festival for the Centre National des Etudes Spatiales, the sculpture Fracas by Emmanuelle Ducros for the Nuits Blanches, and the exhibition L'Abbaye Fleurie by Régis Perray at the Abbaye de Maubuisson. Laurent Patissier has also collaborated with Ana Ventura, Franck II Louise, Luc Laporte, Sandrine Roche, David Colas, Etienne Pommeret, Valérie Grail, La Danse du Chien, Tumulus, Roland Fichet, Merlin Nyakam, Ma Fu Liang, Agnès Sighicelli, François Boursier, Vincent Dussart, Jérôme Pisani and Nathalie Rafal, Morisse et Cie, Denis Guivar'ch. and Christine Julien, My Chau N'Guyen and Elizabeth Algisi.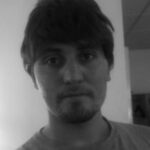 Lighting manager
Patrice Pépin
After obtaining a Certificate of Technical Assistant for Sound and Light, then training as a general stage manager at the CFPTS, Patrice Pépin works with several companies. He joined Christian and François Ben Aïm's company in 2013 to manage the lighting for La forêt ébouriffée (2013).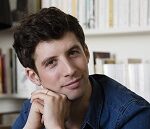 Playwright, author
Guillaume Poix
Guillaume Poix is an actor, director and playwright. He graduated from Ensatt in dramatic writing.
actor, director and playwright. Trained at the Cours Florent, he acted in Seul le feu by Christophe Pellet (2013) and Un beau dimanche by Nicole Garcia (2013). He continues his collaboration with the French actress and director by reading alongside her, and with Inès Grunenwald and Pierre Rochefort, 14 by Jean Echenoz at the Théâtre du Rond-Point in October 2014. He regularly participates in readings organized by the Marathon des mots in Toulouse. He lent his voice to Clémentine Deroudille's radio documentary devoted to Robert Doisneau for France Culture in July 2014. In 2013, he was dramaturge and assistant director to Valérie Nègre for Donizetti's La Favorite at the Théâtre des Champs-Élysées. He also assisted Claire Simon on film for Les bureaux de Dieu (2007).
With the sound designer Guillaume Vesin, he founded the Compagnie Premières Fontes. Their first creation, Le Groenland by Pauline Sales, was performed at the Théâtre des Clochards Célestes in Lyon in April 2014. Their second show, Festival, was created in Lyon in May 2015 at the Théâtre Le Fou.
He has completed a thesis in theater studies under the direction of Christian Biet, at the University of Paris Ouest – Nanterre. His research work focuses on the representation of mourning in post-1945 theater. He has published two articles devoted to the theatrical work of Jean-Claude Grumberg in the magazine Europe (October 2011) and Théâtre aujourd'hui (June 2012).
For the Librio collection, he is designing new pedagogical and dramaturgical dossiers for the 2015 reissue of Molière's works.
He is the author of several plays: Les Présomptions, selected in March 2013 at the Mousson d'hiver, Virgile n'a pas les épaules, read by the Atelier volant at the Théâtre national de Toulouse in June 2013, Wave, commissioned by the French Institute of Cotonou (Benin) and performed there in March 2015. Straight, finally, winner of the Journées de Lyon des Auteurs de Théâtre 2014, of the CNT creation grant in November 2014, finalist of the Sony Labou Tansy 2016 prize and selected at the Festival Regards Croisés 2015.
He was an associate playwright at Théâtre Poche/Geneva (director Mathieu Bertholet) for the 2015-2016 season.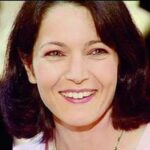 Dramaturgic collaborator
Véronique Sternberg
Véronique Sternberg is a teacher-researcher specializing in theater and the poetics of genres. She has been a university lecturer for over fifteen years. Her publications include Poétique de la comédie (Sedes, 2000), Le Comique (GF-Flammarion, 2003), and Le Théâtre de Paul Scarron (Champion, 2009). Eager to confront literary criticism with the realities of the stage, she quickly became interested in promoting dialogue between researchers, students, the general public, and performance professionals. She then left the university and founded Paroles en Scène in 2013, a cultural mediation structure aiming to develop links between the artistic world and all the audiences of a territory. She is also a consultant in audience development (CDBM, scène conventionnée du Perreux) and lecturer. Today, it is the dialogue with artists that gives meaning to this double career. Through exchanges and collaborations with Christian Schiaretti, Virginie Merlin, Oskaras Korsunovas, Vincent Ecrepont, Véronique Sternberg tries to put her knowledge of texts and dramatic aesthetics at the service of creation. More recently, thanks to the meeting of choreographers (Nadine Beaulieu, Elodie Escarmelle, Christian and François Ben Aïm), she discovered the richness of the dramaturgical collaboration on pieces of dance.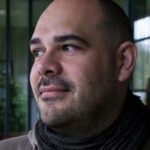 Scenographer, graphic designer
Pierre-Antoine Thierry
Pierre-Antoine Thierry (Titwane) is an illustrator and graphic designer. As an illustrator, he works for publishing, both for young people and adults, for the press and for television. He is notably the author of Enquêtes générales, an immersion in the heart of the brigade de répression du banditisme with Raynal Pellicer, published by Editions de la Martinière. He also produces numerous sketchbooks. As a graphic designer, he works mainly in the cultural field, for theaters, companies, record companies but also for local communities. He teaches sketching at the Brassart school in Tours. In addition to a large number of communication supports, he realized, for the company of Christian and François Ben Aïm, the scenographies of the plays Ne vous fiez pas au titre, il peut encore changer (2003), Carcasses, un œil pour deux (2004), En plein cœur (2006), You're a bird, now ! (2007), Amor fati fati amor (2008) and Résistance au droit (2010).
titwane.fr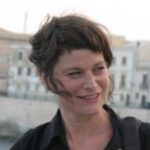 Videographer, illustrator
Mélusine Thiry
Trained in audiovisual, Mélusine Thiry works in the performing arts as a lighting designer and video artist. She focuses her graphic explorations on the work of shadows, materials and colors. Drawing on her experience of video applied to the world of puppets, dance or music, she collaborates in the creation of visual universes and luminous sets for shows for children or adults. Winner of the Figures Futur 2006 competition, she excels in the art of cut paper. In 2010, Jean-Charles Trebbi devoted a note to her in his superb book L'art de la découpe (Alternatives 2010). Author of a verbal and graphic poem (as one critic wrote), Mélusine is inspired, in her illustration, by the very small and the infinite to create a mysterious and wonderful universe, expressing the pleasures and difficulties of growing up. The images she creates bring a new brightness to the world of childhood. Since 2007, she has collaborated with the Ben Aïm brothers' company on various creations (You're a bird, now!, Résistance au droit, L'Ogresse des archives et son chien, La forêt ébouriffée).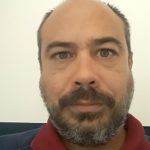 General and Stage Manager
Christophe Velay
Trained at the "CFPTS" in stage management, Christophe has worked in various fields of machinery: entertainment (circus, theater, dance), events, festivals, audiovisual (clips, advertising, short and feature films).

He has worked for structures such as the Rungis Theater, the Odeon, the Grande Halle de la Villette, the Avignon Theater Festival (8 editions at the Grenier à Sel); as well as the Théâtre du Peuple and Le 104 Paris in general management.

He collaborates with artistic companies on creations and tours as stage manager and general manager: T & M – Antoine Gindt / Ring Saga (Wagner), Emily Loizeau / MONA , Catherine BERBESSOU / Tu, el cielo y tu, Maroussia Diaz Verbèke / Circus remix, CFB451 – Christian et François Ben Aïm / Mirages – boreal souls, Robert Wilson / Mary Said, Camille Boitel / Ma Aïda, etc.

He is also the Technical Director of the circus collective Sous Le Manteau.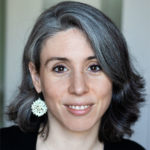 Executive Director
Lola Renoud-Lias
Lola Renoud-Lias joined the company in February 2019. After a degree in Communication Sciences with a focus on culture at the University of Avignon, she worked on the development of the company Le Théâtre de la Tortue and then obtained a Master 2 pro Cultural Development and Project Management at the University of Lyon II.

She began her career at the City Hall of the 10th arrondissement of Paris and, always concerned with being close to the artistic, accompanied in parallel various projects such as the creation of the Festival of contemporary dance ZOA. She became Executive Director of the contemporary music ensemble Fa7 (2012-2018), specialized in multidisciplinary shows for very young audiences. She develops long term territorial projects for young children and actively participates in the creation of the Puzzle collective. Still in connection with Fa7, she is in charge of events at the Malakoff Conservatory (2017-2018) in order to "professionalize" the numerous shows organized by this educational institution, a real "cultural factory".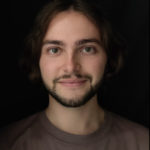 Producer & Tour Manager
Tifenn Pavie
Tifenn Pavie joined the company in September 2023, after a year and a half's internship and apprenticeship in the Production department of the Centre national de la danse (CN D).

Prior to this, he completed a Bachelor's degree in Performing Arts at Université Lumière Lyon 2, a Master 1 – Project and cultural institutions management and a Master 2 – Theatre production professions at Paris 3 – Sorbonne Nouvelle.

It was his passion for dance that led him to work with the company, and it remains the guiding principle of his career, as he has also been practicing it for the past five years. Tifenn joined the Sylvie Kay company in Lyon and trained in contemporary, jazz and tap dance. Loyal to the company and its dance school, he became the artistic director's assistant, assisting her with both the artistic side of her classes and the administrative side of mounting her productions.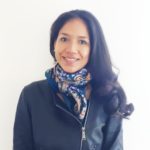 Marketing & International Development Manager
Alejandra Paz
Alejandra holds a Master's degree in Art and Contemporary Creation from Pantheon Sorbonne University and the University of El Salvador. She continued her professional training at the University of Kent and the University of Glasgow (UK) and at the Node Center for Curatorial Studies (DE).

As an artist and young curator, she has collaborated with institutions in France and internationally: Centre Pompidou, Galerie Mansart, Y.ES Contemporary, SNES. She is a member of the Collectif Embrayage and Aca-Paris, an association committed to the promotion of contemporary artists from Central America.

Passionate about art, expression and movement, including yoga and salsa, she joins the company's team in December 2021.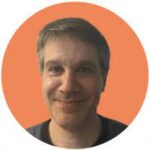 ELEKTRONLIBRE - Press Officer
Olivier Saksik
In parallel to his in Theatre Studies at Paris 3 – Sorbonne Nouvelle in 1997, Olivier had a decisive encounter with Agnès Célérier and Jérôme Thomas at the Théâtre 71 during the 2nd Festival "Dans la Jongle des Villes". From 1998 to 2001, he was in charge of public relations at the Théâtre Paris-Villette to develop a proximity work. In 2000, he discovers and begins to accompany the first puppet shows of the Tro-héol Company. Thus began a rich history with journalists, structures and companies. With twenty years of experience since the creation of ELEKTRONLIBRE, Olivier Saksik accompanies artists, companies, festivals, structures and institutions that oscillate between circus, puppetry, dance, theater, music, visual arts, filmic performance etc. For many seasons, a balance, a mutual trust and a singular dialogue with these different interlocutors has been established and continues.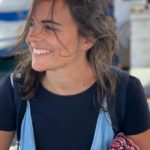 ELEKTRONLIBRE - Press relations
Sophie Alavi
After studying literature and political science, Sophie began her professional career as a journalist for the international news channel France 24, before moving on to radio, at France Culture, where she became a specialized contributor for programs. A fan of fruitful detours, she returned to university to study creative writing at Paris-8 and thus renewed her interest in writing, live performance and cultural institutions. After a stint in the press relations department of the CENTQUATRE-PARIS, she now works with Olivier Saksik and his joyful team of free electrons as press relations manager.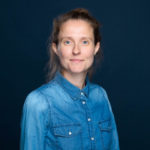 ELEKTRONLIBRE - Communication officer
Mathilde Desrousseaux
After studying cultural communication, Mathilde was in charge of communication at the Théâtre Louis Aragon (TLA) in Tremblay-en-France for more than seven years. At the same time, she worked as a freelance consultant for artists in the design of their digital strategy. Self-taught, she continued her training by deepening her knowledge in community management. She also studied art history and developed a creative photography project. In 2022, she joined the Elektronlibre team as a communication officer, working with Cindel, Olivier and Sophie.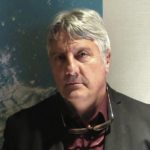 Currently, Gérard Bono presides over the action of the structure La Pépinière Rouge, Entreprise d'Accompagnement d'Artistes created in 2021. He has directed the Scène Nationale d'Aubusson (2002-2020), the Scène conventionnée Le Dôme Théâtre d'Albertville (1992-2002) and the Théâtre de Châtellerault (1986-1992).

During these directing experiences, he has associated many artists with his projects, including Dominique Boivin, Pascale Houbin, Josette Baïz, Nathalie Pernette, Denis Plassard, Seydou Boro and Jean Claude Gallota for contemporary dance, and Wajdi Mouawad, Jacques Vincey and Rodolphe Dana for theater.

He explains that he likes to "converse with trees and artists", always taking part in projects with a benevolent yet critical eye towards contemporary dance, theater and circus artists of today. He is particularly interested in trees, forests and nature that "we must also protect, including when we are an artist aware of climate issues". With some artists, he is developing a reflection on the construction of "zero carbon" shows.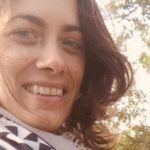 Vice President and Treasurer
Ariane Lipp
Ariane Lipp is living an exciting story alongside the choreographers as she was first an Executive Director of the company for nearly 7 years, from 2003 to 2009, and has been a member of the Board of Directors since 2014.

The adventure continues: she becomes vice-president and treasurer within the new governance (2021) in order to "dig and question the artistic furrow that Christian and François Ben Aïm trace with strength and commitment."

Ariane Lipp is currently the Assistant Director of the Théâtre de la Manufacture – CDN de Nancy.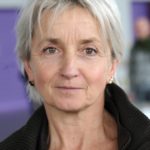 Secretary
Brigitte Livenais
Brigitte Livenais, in parallel to her university studies (Master's degree in modern literature), trained in dance, especially with Jacques Patarozzi, Ingrid Metzig, François Verret, Hans Zullig…and for a year in New York with Merce Cunningham and Eric Hawkins.
Dances in pieces by Odile Duboc, Sidonie Rochon, Xavier Timmel, Olivier Bodin, and and started a choreographic research work within her own company.
Assistant director at the CNDC High School from 2002 to 2005, she ensures the pedagogical and artistic follow-up of the students in close collaboration with the guest choreographers.
From 2009 to 2019, she was in charge of the direction of the THV, theater of the Hôtel de Ville of Saint Barthélémy d'Anjou, within a multidisciplinary programming, she develops a work of a singular work of support to the dance.
Since 2020, she has accompanied several dance and theater companies.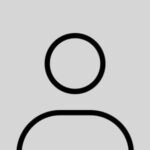 Member of the Board
Paul Morizeau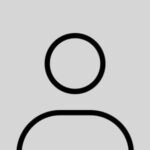 Member of the Board
François Tresse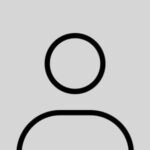 Member of the Board
Julien Bousquet