VILLEFONTAINE
The body's language for laughter
Christian and François Ben Aim embarked Tuesday evening the spectators of the Vellein in their burlesque journey. In the foreword of the show, they take the floor for a pseudo-historical and sociological exposé on laughter, necessarily and deliciously heavy and counter-productive. Philosophy and references are quickly relegated to the background by the progressive arrival on stage of the dancers who, with their fluid and malicious steps, impose wacky and technical choreographies.
During the whole show, it is a real language, effective and irresistible this time, which takes the power. The inventiveness, the talent, the complicity of each of the artists were declined in multiple scores served in solo, duo, trio or in choral tableau. Several succulent moments punctuated the show with, among others, Saint-Saëns' Danse macabre, reinterpreted as a tasty visual symphony.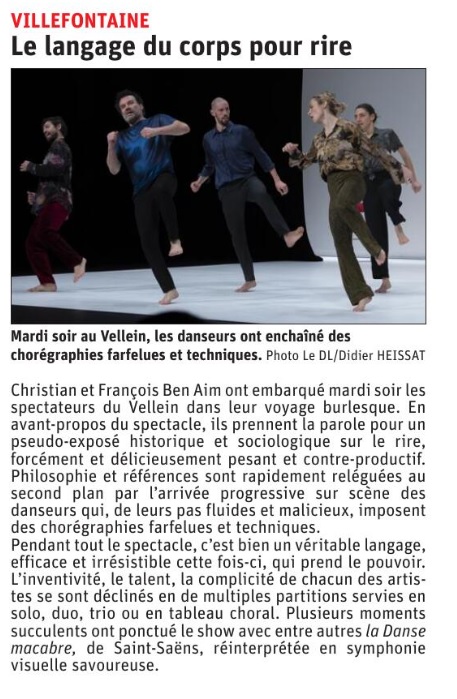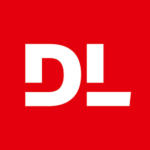 Le Dauphiné Libéré, march 2023