Christian and François Ben Aïm, a poetic duo of choreographer brothers.
Two brothers, one choreography, Christian and François Ben Aïm deliver pieces of life in the piece "Brûlent nos coeurs insoumis » (Burn, rebellious hearts).
Between fraternal impulses and the desire to break free, four men tell us the story of their intertwined destinies. A fresco like a mosaic, reconstituted in bits and pieces. Pieces of life, linked with intensity and strength, by the thread of bodies and music. An epic in which the choreographic, theatrical and musical writing reveal themselves and, in their dialectic, give us a piece of the truth.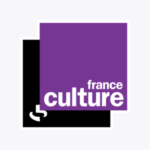 France Culture, April 2017
Aude Lavigne